Receive 10 Promise Cards by mail for FREE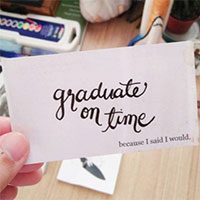 Fill out the form below and receive 10 Promise Cards by mail. No cost. We have shipped over 10.3 million Promise Cards to over 153 different countries and to all 50 states in the U.S. Because I said I would's mission is to better humanity through promises made and kept.
Before requesting cards, please consider printing the cards. This helps reduce our environmental impact. Need more than 10 cards mailed to you? You can buy large quantities in our store by clicking here.
Categories: Free Magnets and Stickers
How can I get this FREE sample?
The only thing you need to do in order to receive 10 promise cards by mail for free, is simply click "Get a FREEBIE," and the free offer will be opened in a new tab.
Just follow the instructions provided by a company or brand, which is responsible for this free sample, and you will receive your free stuff right to your mailbox.
More Free Samples In The Same Category
TOP 10 Exclusive FREE Samples