Fetch Your Free pawTree Samples Dog Food Samples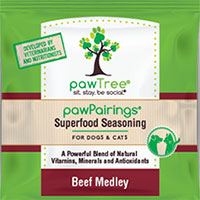 Shake Up. Your Pets Mealtime Routine! You Don't Like To Eat The Same Thing Every Day, And Neither Do Your Pets! pawPairings® Superfood Seasonings are a quick and simple solution. Just sprinkle a few shakes over any dog or cat food to give them the variety they crave. Fetch Your Free Samples Today! Don't Miss This Opportunity. Share your information to receive this limited time offer. Just pay the $2.95 shipping/handling fee.
Mealtime Will Never Be The Same! Looking for a topper for your picky eater? With 10 varieties developed by veterinarians and nutritionists giving your pets delicious variety and a boost of nutrition has never been easier.
Categories: Free Pet Samples Free Pet Food Samples Free Dog Food Samples
More Free Samples In The Same Category
TOP 10 Exclusive FREE Samples