Try Your FREE Intelligent Drink Sample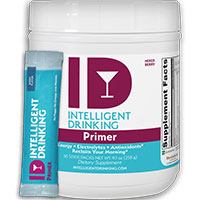 To receive this free sample, you should scroll down and find the email form. Next, you will have to enter your e-mail and fill out the form.
Doctor recommended. Hangover prevention. Primer fortifies your body with an all natural blend of vitamins & minerals to help you stay at your best, even after a long night. WE CRAFT SCIENCE DRIVEN SOLUTIONS TO COMBAT THE WORST HANGOVER SYMPTOMS. SKEPTICAL? WE GET IT. TRY A FREE SAMPLE.
Categories: Free Health Samples
More Free Samples In The Same Category
TOP 10 Exclusive FREE Samples