Request Your FREE Shower Hangers and Sticker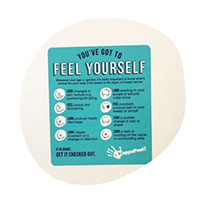 What is Shower Hijack?
Giving your norks the once over whilst you're in the shower makes it part of your routine and will get you knowing them like the back of your hand. How else will you spot if something's not quite right? We launched our Shower Hijack campaign in the Summer of 2012 to get you showing your boobs some love whilst you're covered in suds. If you want us to remind you, click below to order our materials.
Categories: Free Magnets and Stickers UK Free Samples
More Free Samples In The Same Category
TOP 10 Exclusive FREE Samples