Request your FREE sample of Ostofresh Deodorant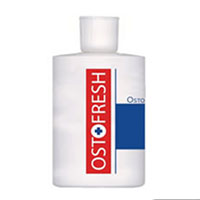 Trying is believing and Ostofresh delivers. Ostofresh gladly offers 1 oz. samples and product information to potential users. If you are interested in trying Ostofresh, please fill out the below form and we will gladly ship you a sample to try at no cost.
Ostofresh is designed to eliminate the unpleasant odors many ostomates experience. Unlike other ostomy deodorant products that only mask odors, Ostofresh works instantly to chemically eliminate offensive odors.
Categories: Free Hygiene Samples
How can I get this FREE sample?
The only thing you need to do in order to request your free sample of ostofresh deodorant, is simply click "Get a FREEBIE," and the free offer will be opened in a new tab.
Just follow the instructions provided by a company or brand, which is responsible for this free sample, and you will receive your free stuff right to your mailbox.
Disclaimer
Please note, TVGist is not responsible for free samples presented on the website. In order to request your free sample of ostofresh deodorant you should visit the official website of the company, which is fully responsible for the product delivery and its quality. Our mission is to provide you actual links to the free stuff. You need to follow the instructions provided on the official website of the manufacturer of the free sample you desire to obtain. If the free sample delivered to you didn't match your needs, please contact the company, brand, or manufacturer, which is responsible for their products.
More Free Samples In the "Free Hygiene Samples" Category
TOP 12 Exclusive FREE Samples