Request Your FREE Pool Test Kit (Chlorine and PH Strips)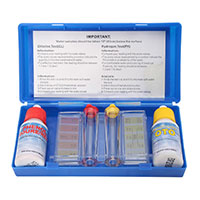 Be an Activist Swimmer! Are Americans Swimming in Healthy Pools? Order Your Free Pool Test Kit. Just fill out the form to get your freebie.
A properly maintained pool helps prevent recreational water illnesses, keeping swimmers healthy. The U.S. Centers for Disease Control and Prevention (CDC) recommends swimmers use portable test strips to check for adequate chlorine and proper pH of pool water.
Categories: Free Household Items Free Health Samples
More Free Samples In The Same Category
TOP 10 Exclusive FREE Samples