Request Your FREE Jadelynn Brooke "Happy" Sticker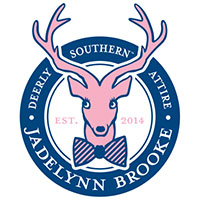 Please, fill out their simple form with your mailing address in order to claim your FREE sticker.
Jadelynn Brooke - "Happy" Sticker Request Form. Please complete all fields. DUE TO HIGH DEMAND, PLEASE EXPECT 2-4 WEEKS TO PROCESS YOUR FREE HAPPY STICKER REQUEST. THANKS SO MUCH FOR YOUR PATIENCE .... STAY HAPPY!! Jade, Lexi "Lynn" and Brooke.
Categories: Free Magnets and Stickers
More Free Samples In The Same Category
TOP 10 Exclusive FREE Samples