Request Your FREE Badass Beard Care Sample Pack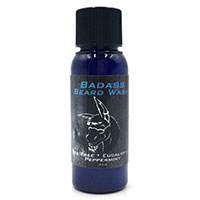 This FREE offer is for men only. Yet you might find all you need in this extended Beard Care Sample Pack. The pack includes:
1x Trial Size Oil
1x Trial Size Balm
1x Beard Wash
Beard Balm Pick
Badass Beard Care Sticker
How big are the samples and how do I use them? Depending on beard length one Trial Pack will last 3-5 uses. What's the catch? No strings attached, no hidden charges, no spam, no re-occuring charges. Just a free sample! How many samples can I get? You can get one trial size oil and balm and one Sample size wash for FREE! Additional Trial Packs can be added to your cart for only $4 and Sample Washes for $3. If you would like more than 3 Trial Packs, check-out our discounted kits at the bottom of this page.
Yet please bear in mind that you should pay $1.95 for shipping fees.
Categories: Free Hair Growth Products Samples Free Samples For Men
More Free Samples In The Same Category
TOP 10 Exclusive FREE Samples