Request Your FREE American Spirit Tobacco Production Samples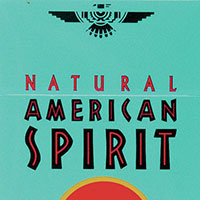 Register to receive special offers, promotions, and coupons for adult tobacco consumers (21 years of age or older) on Natural American Spirit styles. Santa Fe Natural Tobacco Company only markets its tobacco products to tobacco consumers who are 21 years of age or older. In order to be eligible to receive mailings from us, you must certify that you are a tobacco consumer who is 21 years of age or older and want to receive information and promotions concerning our products. We will also verify that you are at least 21 years of age.
Just click the button "Sign Me Up" to receive your FREE samples. As mentioned below, you must be an adult, and they will check your age.
Categories: Free Samples For Men
More Free Samples In The Same Category
TOP 10 Exclusive FREE Samples