Redeem your free Yellow Circles T shirt and stickers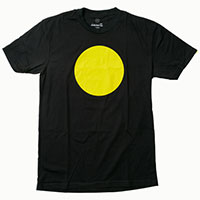 The yellow circle is a minimalistic reference to a gold medal which embodies our message, Do the Best You Can. Yellow Circles is pro-contraceptives, pro-waiting, pro-education, pro-liberality, pro-you. Starter Kit We've made it easy for you to fall in love with this movement. Sign up for your free shirt and stickers.
Kit includes:
2 - 3" stickers, great for cars, computers, etc.
2 - 1" stickers, great for iPhones, iPads, maybe some Droids :), etc.
1 - T-Shirt, 100% cotton, slimmer fitting, tag-less, with sleeve label.
You will have to follow Yellow Circles on Instagram…
Categories: Free Clothing Samples Free T-Shirts
How can I get this FREE sample?
The only thing you need to do in order to redeem your free yellow circles t shirt and stickers, is simply click "Get a FREEBIE," and the free offer will be opened in a new tab.
Just follow the instructions provided by a company or brand, which is responsible for this free sample, and you will receive your free stuff right to your mailbox.
More Free Samples In The Same Category
TOP 10 Exclusive FREE Samples