Redeem Your Free MemorySuppliers Customized USB Flash Drive Sample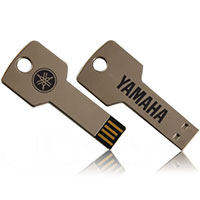 Request a Free Customized USB Flash Drive Sample. Our free samples are intended to help bulk / quantity buyers of flash drives get a sense of the products' shapes / sizes that we sell. The samples are not working / not live flash drives and do not come with your logo. To receive a free flash drive sample, you must meet the following criteria:
Free flash drive samples are for corporate customers / shoppers only
Must have a valid company email address – no free email account such as gmail, yahoo or hotmail
Only valid for US based companies: Valid US mailing address.
Categories: Free Gadgets Tech and Electronics Free Usb Flash Drive
More Free Samples In The Same Category
TOP 10 Exclusive FREE Samples