Redeem your FREE CooperVision Contact Lenses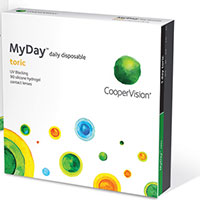 CooperVision® is no different in that regard. You can get a free trial of any of our contact lenses. What's different is who we are and our approach to serving contact lens wearers like you.
We appreciate that no two eyes, no two patients and no two days are ever the same. You're unique. And we understand our contact lenses are just one of many valuable ingredients in your daily life. That's why we craft world-class lenses for both mainstream and challenging vision corrections, and we look for ways to make it easier for you to find the lenses that best fit your life.
Click to get your e-coupon for a free trial of any CooperVision® contact lenses.
Categories: Free Contact Lenses Samples Free Health Samples
More Free Samples In The Same Category
TOP 10 Exclusive FREE Samples