Join Hydralief Sampling Program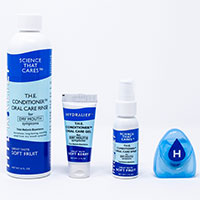 Although we are not currently offering any samples, please consider joining our mailing list to stay up on all the latest news, special discounts and new product releases from HYDRALIEF, and if we do offer samples again, you will hear about it first.
HYDRALIEF™ patent pending, consumer-tested* formula of FDA-approved ingredients, has moisture-enhancing ingredients from natural plant extracts and vitamins that provide long-lasting moisture. All products in the HYDRALIEF™ line gently coat the mouth for a smooth, clean feeling that won't sting or irritate.
The sampling program is currently suspended. Nonetheless, you can join their mailing list in order to be notified when it will be renewed.
Categories: Free Health Samples
More Free Samples In The Same Category
TOP 10 Exclusive FREE Samples