Get Your FREE RISEN Brickell Men's Fragrance Sample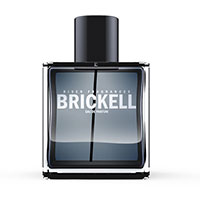 Men's Eau De Parfum – Brickell. Already love Brickell? Perfect, add the Eau De Parfum to your collection. Enjoy all the same wonderful notes that make up Brickell in a body spray, but with more power, longevity and silage that can be found in our Eau De Parfum.
Haven't pulled the trigger on any of our products yet? Order a 10ml sample and give them a try. Formulated to be a man's go-to fragrance. With notes of Lavender, Mint, Coumarin, Lemon and Amber, it won't disappoint.
Try it for FREE. Enter your information and receive a FREE sample. Along with the latest updates, promos and information on other FREE scent samples and products!
Categories: Free Samples For Men Free Mens Fragrance Samples
More Free Samples In The Same Category
TOP 10 Exclusive FREE Samples