Get Your Free Coffee Grounds Presented by Starbucks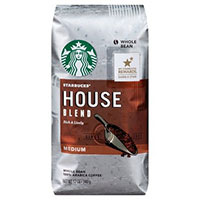 Coffee for Your Plants? Starbucks Offers Free Coffee Grounds for Gardeners. Starbucks serves freshly-brewed coffee to millions of customers each day. But many may not know they can also pick up a free bag of used coffee grounds to enrich their gardens and compost.
Starbucks started its Grounds for Your Garden program in 1995, which is offered on a first-come, first-served basis in participating stores where local codes permit. Even the packaging has been reused – baristas scoop spent coffee grounds into the empty bags originally used to ship espresso beans to stores.
Categories: Free Samples For Women
More Free Samples In The Same Category
TOP 10 Exclusive FREE Samples