Get Your FREE Caboki Hair Growth Sample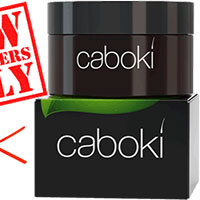 SPECIAL OFFER. Get Caboki small size, $5.95 value for free. This limited-time offer is for new customers only.
BEWARE:
Caboki is NOT a cure for hair loss.
It does NOT grow your hair.
It does NOT work on completely bald scalp.
The ideal candidates are those of us with thinning hairs, who want to make them look fuller, thus eliminating the appearance of hair loss or balding spot. Think you fit the profile? Or wondering if Caboki is better than what you're currently using? Take advantage of this limited-time offer before it is gone! How big is this Caboki small size? It can be used for 5-10 days, depending on the size of your thinning area. How much is the shipping fee? Only $2.99 (two dollars and 99 cents) for U.S. residents. International rates vary by country. What's the catch? Will I be charged for an order later? None. No. No sneaky contracts, no tricksy fine print, and no shenanigans (aka BS). Policy (strictly enforced): Limit one per household. Those who violate this policy repeatedly will be banned.
Ready? Scroll down to proceed:
Categories: Free Samples For Women Free Hair Samples Free Hair Growth Products Samples
More Free Samples In The Same Category
TOP 10 Exclusive FREE Samples