Free Garlic For Heart Health Supplement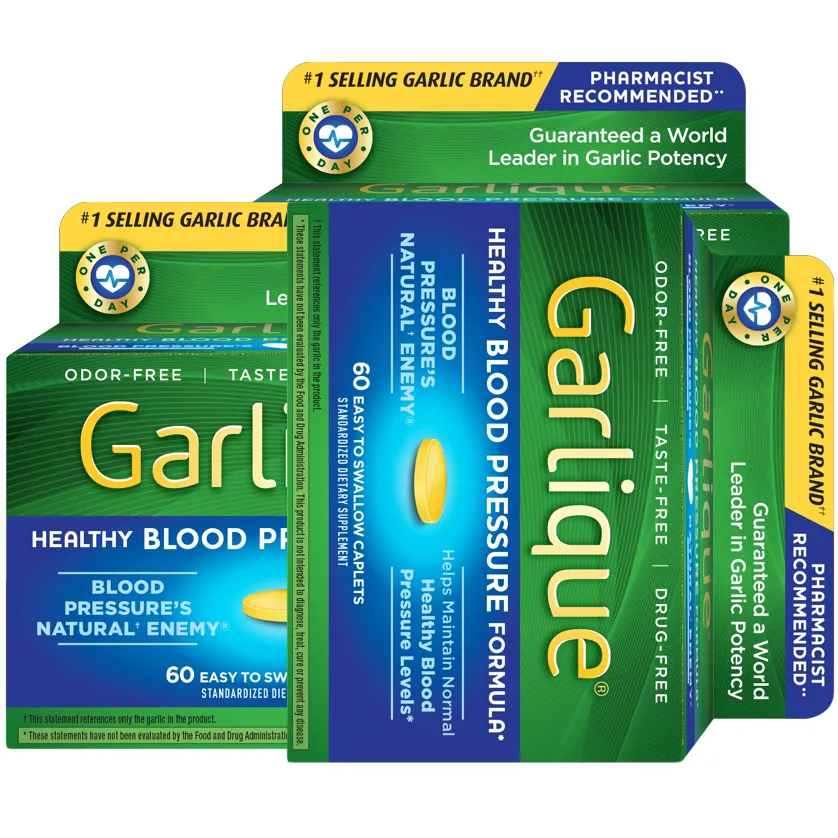 A Strong Natural Supporter For Heart Health. We're searching for individuals like you to try Garlique for FREE and provide us with your comments because it is the #1 Best Selling and #1 Pharmacist Recommended Garlic Supplement.
These are some of the main advantages of our supplements:
Garlic For Heart Health - For many years, people have utilized garlic to help maintain a healthy cardiovascular system. The potent active ingredient in garlic called allicin may help keep blood pressure and cholesterol levels in the normal range.
Ingredients of High Quality - Each caplet in Garlique contains the optimum dose thanks to meticulous processing and the use of garlic with the greatest allicin output.
Simple to Take - It has none of the awkward social situations associated with raw garlic and is odorless, easy to take, and easy to digest.
Simple to Digest: Garlique caplets are enteric coated, ensuring that allicin is absorbed in the small intestine for maximum benefits rather than being destroyed by stomach acid.
How to receive a Free Garlic For Heart Health Supplement
In order to get a Free Garlic For Heart Health Supplement, just simply click "Get FREEBIE," and you will see the free offer opened in a new tab. Next, go to the official website of the manufacturer and follow the further instructions to receive Free Garlic For Heart Health Supplement. Please note that TVGIST is not responsible for any free offer published on the website, including the one titled "Free Garlic For Heart Health Supplement" and only provides you direct links to the free stuff. If you don't want to miss new free offers, we suggest you explore more freebies in the "Free Food and Drink Samples" category or discover more free samples in a wide range of sections presented on TVGIST. Browse the latest free samples, stuff & trials by following the link below, subscribe to our newsletters and visit TVGIST occasionally as well.
Latest Free Samples
Latest Free Stuff
Latest Free Trials