Free FEND Nasal Spray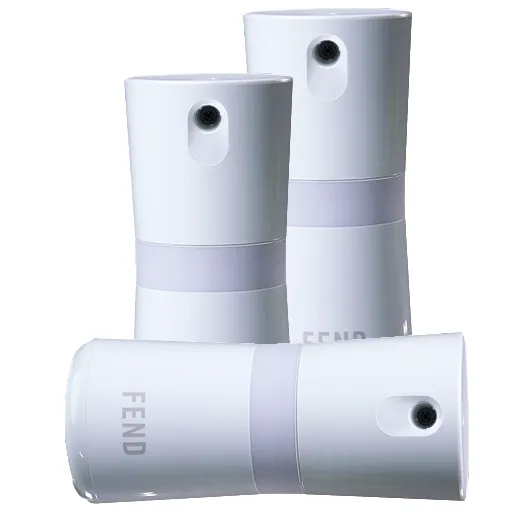 FEND is a natural mist solution that enhances your body's natural capacity to purify the air you breathe. FEND, which is made from a precise combination of hydrating salts, assists your upper airways in flushing out billions of microscopic particles in the air by collecting them on a watery layer as you breathe in.
Simply take two deep, calming FEND mist breaths. Hold it upright a few inches away from your nose, push and hold firmly to generate the mist, and take in FEND's all-natural saltwater and calcium combination, which will immediately begin hydrating your airways. This cleanses and boosts your body's natural air filtration system, trapping airborne contaminants before they enter your lungs.
Moreover, unlike other sprays, the particles in the FEND mist are precisely proportioned to go precisely where it may trigger this filtering action.
How to receive a Free FEND Nasal Spray
In order to get a Free FEND Nasal Spray, just simply click "Get FREEBIE," and you will see the free offer opened in a new tab. Next, go to the official website of the manufacturer and follow the further instructions to receive Free FEND Nasal Spray. Please note that TVGIST is not responsible for any free offer published on the website, including the one titled "Free FEND Nasal Spray" and only provides you direct links to the free stuff. If you don't want to miss new free offers, we suggest you explore more freebies in the "Free Health Samples" category or discover more free samples in a wide range of sections presented on TVGIST. Browse the latest free samples, stuff & trials by following the link below, subscribe to our newsletters and visit TVGIST occasionally as well.
Latest Free Samples
Latest Free Stuff
Latest Free Trials