Claim Your FREE Cambio Coffee K-Cup Samples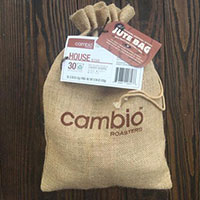 Fill the form in order to request your FREE 2-pack trial. A well balanced, medium bodied coffee with South American richness, bright enough for breakfast and rich enough for dinner. Chocolate, nutty, clean and smooth, light acidity, balanced cup.
Roastmaster Notes: Cambio's House Blend is a blend made from the best beans selected from farms in South America and Africa. This is a heavy body cup with fruit and chocolate notes throughout. The House Blend sits in the middle of Cambio's coffee family of roast spectrum. This is a great cup of coffee any time of day.
Categories: Free Food and Drink Samples
More Free Samples In The Same Category
TOP 10 Exclusive FREE Samples