Claim Your Complimentary Subscription To Autoweek Magazine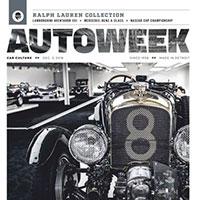 Claim Your Complimentary Subscription! To get your one-year subscription to Autoweek, plus find out what FREE business publications you could qualify to receive, simply complete the following information to get started. Click "Continue" to see and select your FREE business titles, plus claim your complimentary subscription to Autoweek.
Autoweek is a car culture publication based in Detroit, Michigan. It was first published in 1958 and in 1977 the publication was purchased by Crain Communications Inc, its current parent company.
Categories: Free Catalogs and Magazines
More Free Samples In The Same Category
TOP 10 Exclusive FREE Samples